A historic day for education in South Sudan. H.E. Hon. Minister for General Education and Instruction Awut Deng Acuil and UNICEF Representative Hamida Lasseko inaugurated the opening of Malakia Girls Primary School on 18 July which will now provide education to over 400 girls.
Many schools in Malakal were destroyed during the conflict. Malakia Girls Primary School was one such school where 300 girls were studying. Malakal had 46 schools in 2013 but has only managed to reopen half of those schools. This shows the many challenges faced by the children of South Sudan to get quality education – particularly for girls.
"Our government is committed to the education of children, with an emphasis on girls education. Providing education for our children is also the responsibility of every society, and today I call upon all duty bearers of society to step forward and to play their role," said the Hon. Minister during the inauguration ceremony.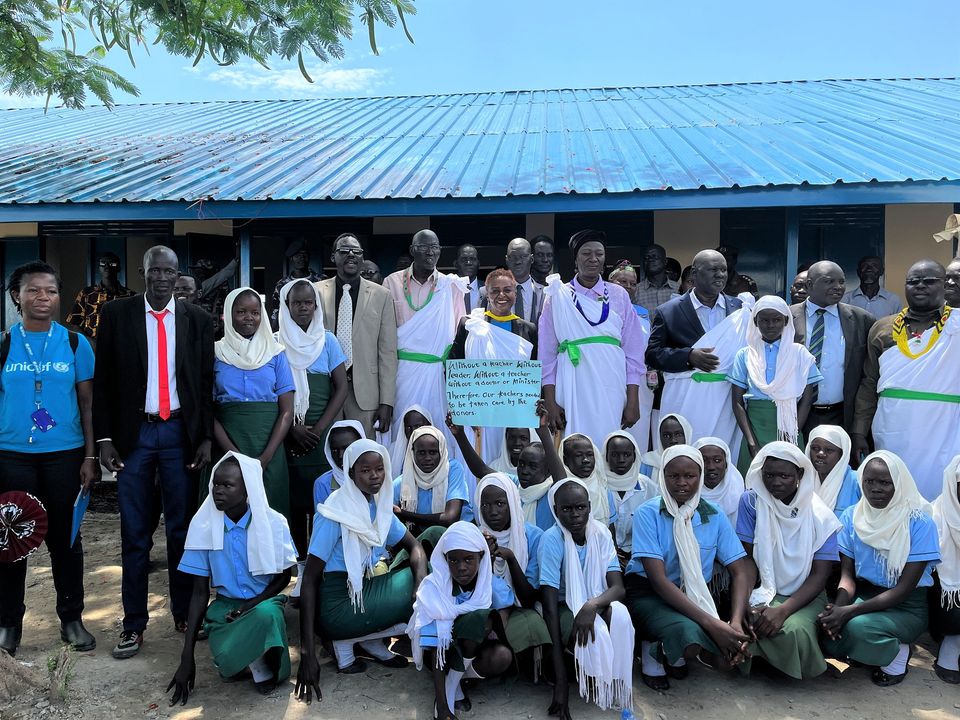 Thanks to African Development Bank UNICEF South Sudan is supporting Ministry of General Education and Instruction, Government of South Sudan to build 10 schools in Upper Nile.
"We know that education for children can't wait, that is why UNICEF and its partners have been working with Ministry of General Education and Instruction, Government of South Sudan and parents to ensure that children continue to access learning opportunities regardless of where they are or their situation," said UNICEF Representative Hamida Lasseko.
You can watch https://fb.watch/errng2sssT/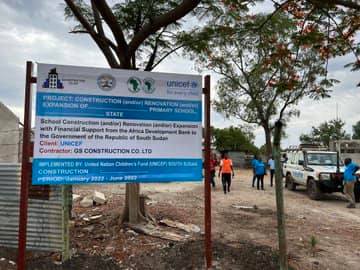 GS Construction of School moves ahead in Malakal with two girls schools being reconstructed w/ support of African Development Bank Group Many schools were decommissioned and damaged during conflict in the State & these schools will enable many girls to restart their education. #ForEveryChild -Learning.